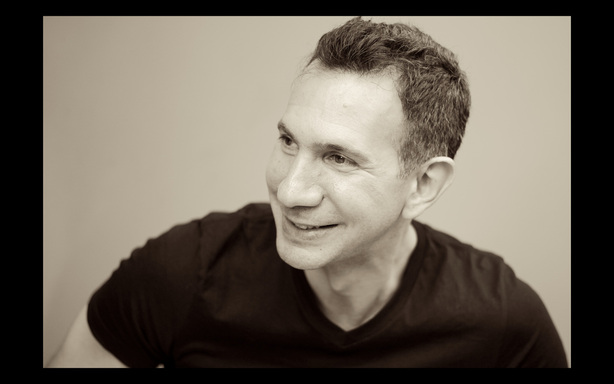 ---


​ENRIQUE HANEINE brand new album "Instants of Time" released January 8, 2016 with 13 original compositions.
Lori Cotler-Voice, Lex Samu-Trumpet, Catherine Sikora-Tenor & Soprano Saxophones, Michael Rorby-Trombone,
Carlo de Rosa-Acoustic Bass, Enrique Haneine-Drums,Cymbals, Udu Drum and Tambourine.



---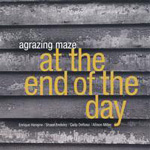 Quartet with Enrique Haneine on Piano
Shane Endsley-Trumpet, Carlo de Rosa-Bass, Allison Miller-Drums.
*Award Winner*
AllAboutJazz - New York's Best of 2005. Albums of the Year
​
AGRAZING MAZE CD REVIEWS:
"Technically, pianist Enrique Haneine . . . [is] first-rate, to say the least."
Budd Kopman, critic,
All About Jazz
"The title piece [
At the End of the Day
] is a Haneine composition that, with its relaxing piano-led tempo, would be a most welcome respite for one's cerebral regrouping after a long day. In addition, Haneine contributes the sprightly percussive
Gerber Blender
and the delightfully open
We Apologize For the Inconvenience.
The former titillates with varying thematic content and textures . . . ."
Elliott Simon, critic,
All About Jazz
"Pianist Enrique Haneine contributes three original tunes.
We Apologize For the Inconvenience
is quite eclectic—at moments sparse and angular, at others funky with a pocket. Also penned by Haneine,
Gerber Blender
has a quirky, hole-filled melody . . . . The final tune by the pianist is the ballad
At the End of the Day
—but don't expect the tension or level of interaction to decrease just because this is a ballad."
Dave Miele, critic,
Jazz Improv
"Their music, although fitting into today's esthetic, sounds entirely unique, and as such, is an achievement."
"This album continues to reward the sensitive listener even after many listens...it's easily recommended."
- All About Jazz
​
"A while ago I caught Agrazing Maze putting a kaleidoscopic twist on its impressive base material.
As the thematic lines got hazy, they were replaced by a mercurial group improv that knew where it was going."
- The Village Voice
Full Reviews :
Jazz Improv Magazine (Fall 2005)
|
All About Jazz (Sept.20.05)
|
All About Jazz (Mar.25.05)
1.
We Apologize For The Inconvenience
2.
HB
3.
Pent-Up House
4.
Gerber Blender
5.
At the End of the Day
6.
5 am Stroll
7.
Nefertiti
8.
Forotto
9.
A Phrase
---
---
Enrique Haneine performed for UNESCO International Jazz Day on April 30, 2012 at the UN General Assembly Hall in New York City.
Enrique played with National Endowment for the Arts Jazz Master Candido Camero, JJA Jazz Award Percussionist of the year and Multi Grammy Nominee Bobby Sanabria and Sheila E. among others.
The event featured many of the finest Jazz musicians in the world including Herbie Hancock, Tony Bennett, Wayne Shorter, Ron Carter, Wynton Marsalis, George Duke, Jack DeJohnette, Danilo Perez, Stevie Wonder, Chaka Kahn, Christian McBride, Lang Lang and many more. The event was co-hosted by Robert De Niro, Michael Douglas, Morgan Freeman and Quincy Jones.
NEW YORK TIMES ARTICLE
---